President
Jesse McClain, DNP, APRN
Jesse V. McClain has been an Advanced Practice Registered Nurse since graduating from Youngstown State University in 2006. Jesse works in general neurology and has both an inpatient as well as an outpatient practice. He is certified as an Adult Clinical Nurse Specialist, but also holds certifications in critical care, multiple sclerosis and stroke. He is currently completing his Doctorate in Nursing Practice at The University of Akron. In 2014, he opened an outpatient stroke clinic to capture patients who were recently discharged from the hospital with either a stroke or TIA. This stroke clinic is the basis for his DNP, EBP project: Will an APRN Led Stroke Clinic reduce 30-day readmission rates?
Jesse has been a member of OAAPN for many years and previously served as both Chapter Leader for Youngstown and Co-Region Director Northeast Ohio.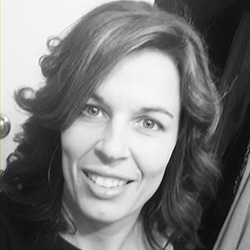 President-Elect
Joscelyn Greaves
Joscelyn has been a nurse practitioner for eight years after graduating from Kent State University as an adult health nurse practitioner. She practices with Gastroenterology Specialists, Inc. in Canton, Ohio in the inpatient setting, and also lectures for Kent and Walsh University in their graduate NP program. She enjoys speaking for several pharmaceutical companies on a variety of gastroenterology diseases. Her prior roles with OAAPN include Canton chapter leader for 3 years as well a year as co director of the Northeast region. She is married and has a furry 'son' who her and her husband love traveling with.
Immediate Past President
Candy Rinehart, DNP, CNP
Candy previously served as the Secretary and Treasurer of OAAPN. A Family Nurse Practitioner for more than eighteen years, she owned Rinehart Family Health, LLC in Springfield, Ohio for ten years. Candy is now the Director of OSU Total Health and Wellness, a nurse-led inter-professional primary care practice with The Ohio State University College of Nursing and is the Executive Director of Advance Practice and Community Outreach for the College of Nursing. Candy is a member of Sigma Theta Tau, AANP, AADE, ONA and ANA.
Secretary
Tracy Schwab
Tracy received her baccalaureate degree in nursing from Case Western Reserve University and masters at Kent State University, College of Nursing. She is a board-certified Adult-Gerontology Acute Care Nurse Practitioner and holds critical care certification. Her background is in heart/lung transplantation and cardiac assist devices. She began her career as a Nurse Practitioner at University Hospitals Cleveland Medical Center and grand opened the Harrington Heart and Vascular Institute's Advanced Heart Failure ICU with a team of dedicated providers. Tracy is President of the Delta Xi Chapter of Sigma Theta Tau International and recipient of the 2017-2019 Sigma New Member Pillar Award. She has presented at the local, state & international levels. Tracy is passionate and committed to the advancement of the APRN and to the promotion of global health and wellness. She lives by the motto: "the best way to affect change is to lead by example".
Treasurer
Doug Caserta
Doug is retired from the US Air Force and while on active duty he was a volunteer treasurer for a local boy scout troop, volunteer fire department, and member of the fund council for a Catholic military parish. He is married with two wonderful daughters and a stepdaughter, one who is an RN and another who is in nursing school. He is a very proud husband, father, stepfather, and grandfather of three grandchildren and two step-grandchildren. He and his wife are active members of their local Catholic parish where they are strong advocates for the poor. He has been an RN for over 20 years, a Family Nurse Practitioner for 9 years and received his Master's Degree in Nursing as an FNP from Indiana Wesleyan University and a Bachelor's Degree in Social Psychology from Park University. He's been an OAAPN member for 9 years, a previous Southwest Regional Director and an active member of the PAC Fund Raising Committee, the FPA Committee, and the FPA PAC fund raising committee. He has been a volunteer EMT and paramedic for the past 35 years and a previous firefighter. Currently he is a State of Ohio EMS Instructor and Adjunct Nursing Faculty at Indiana University East and is working as a Home Based Care Family Nurse Practitioner at the Veteran's Administration Hospital in Dayton, Ohio.